100% Natural and Eco-Friendly
Private Label
Tofu Cat Litter
Supplier
We are a private label cat litter manufacturer in China. Tofu cat litter is made of food-grade soy pulp that would otherwise end up in the landfill.
Professional​ Tofu Cat Litter Manufacturer in China
At Okara Cat Litter, we focus on the production and export of high-quality Private Label Tofu Cat Litter. With 5 years of experience in purchasing and production in China, we have built up a huge amount of expertise not only with the products but also in the field of packaging and transport.
Okara tofu cat litter is made of 100% natural and food-grade soy pulp materials which are totally safe for cats and environmentally friendly. The cat litter ingredient of tofu cat litter is soy pulp which is able to soak three times the water than its own weight, so it is more durable than other cat litters made of bentonite or silica gel. It is toilet flushable.
Our tofu cat litter passed SVHC inspection including 197 high-consumption substance testing, and ROHS inspection of 6 heavy metal substances, which complies with EU standards. We guarantee our products are non-formaldehyde, non-mildew, and non-toxic. 
🐱 Giving you the best solution based on my professional experience.
🐱 Giving you the best support on products with perfect balance between performance and cost.
🐱 Help you develop and win more market share on your side.
We has modern facilities for all production steps and provides excellent quality assurance, we can also take stock management off your hands. Your Private Label is therefore in good hands with us.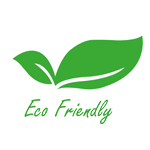 ENVIRONMENTALLY FRIENDLY
100% vegetable material, biodegradable and free of additives and toxic agents.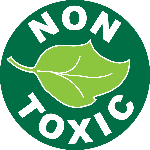 SAFE, NATURAL AND NON-TOXIC​
Produced using only vegetable fibers and is additive-free

ELIMINATES SMELLS
Urine is absorbed instantly, neutralizing bad odors.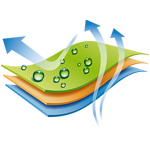 ABSORBENT AND CLEAN
Liquids are absorbed and remain trapped in a thin clump on the surface.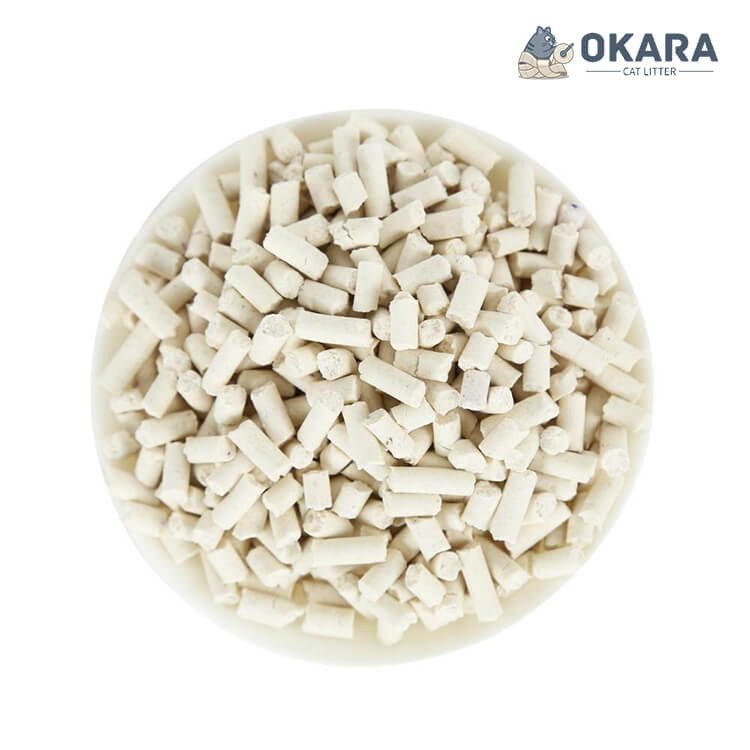 Regular Tofu Cat Litter
It is a conventional tofu cat litter featured with balance performances: quick clumps after contact with fluid, locks in odor, easy scooping. Suitable for all cat breeds and stages.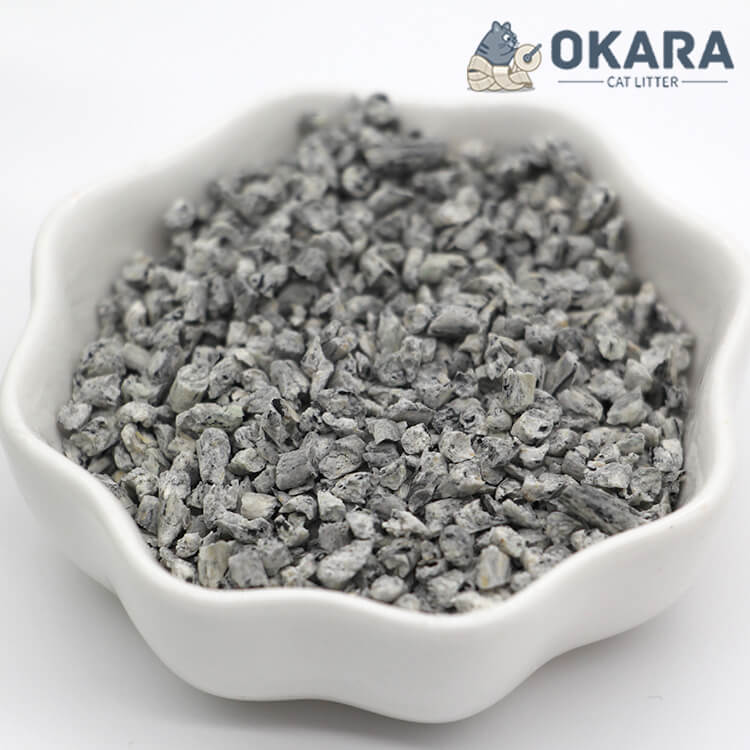 Crushed Tofu Cat Litter
It provides a natural comfortable paw feeling for cats. Due to its crushed broken shapes, it forms more compact clumps after contact with liquid, so it locks in the odors perfectly.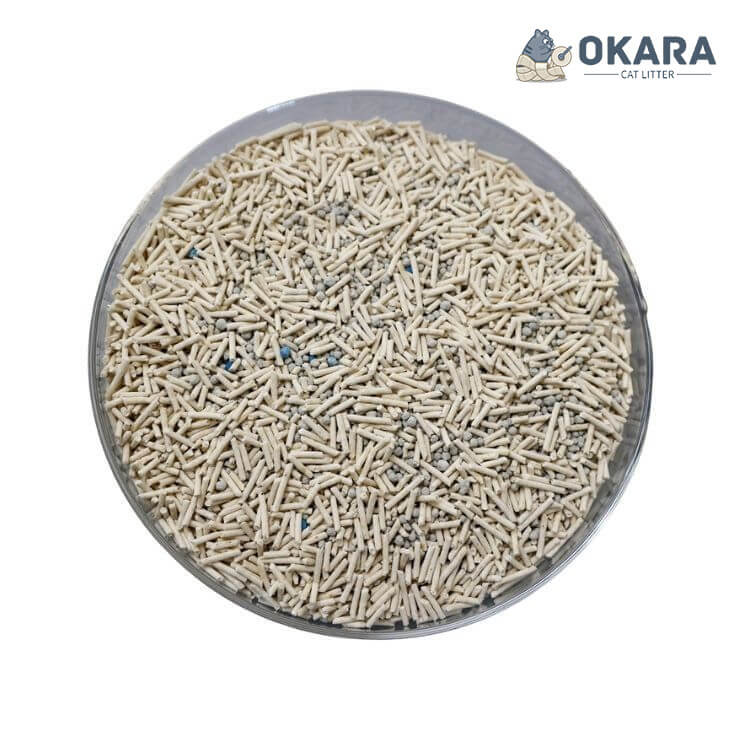 Mixed Cat Litter
It's made by 70% Tofu Cat Litter + 30% Bentonite (Include 5% Odor Remover). Tofu & Bentonite Mixed cat litter has highly absorbent, fast clumping, and super odor control.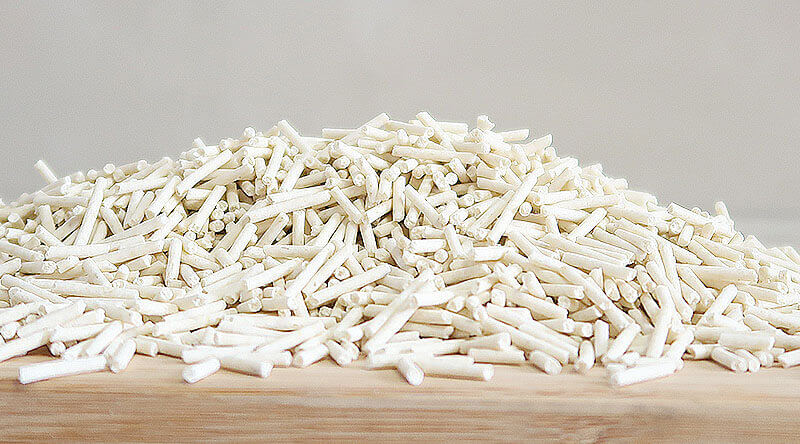 Tofu Cat Litter is made of food-grade pea fiber and includes corn starch, etc. Its main raw material is soy fiber, which has a faint soy flavor and is milky white. Tofu cat litter is 100% natural and eco-friendly, non-toxic to pets, and will not affect people or cats if they eat it. It is one of the most durable, easy-to-clean, and odor-absorbing cat litters available. It is a biodegradable, natural option that can be flushed down the toilet.
What peoples say about us
Our tofu cat litter products are exported to Italy, Russia, Malaysia, and other countries. We also provide OEM/ODM business services for famous brands.
Premium quality clumping tofu cat litter. The service of the sales agents are outstanding. Customer friendly and very understanding. Even the manager of the company is very kind.
They Offer the best price for the product. If any of you need cat litter, this is the right company to purchase from. We are very thankful for the service and support the company gives us.
High-Quality tofu cat litter products. Their Customer Service is great and prices are so cheap. I have ordered many batches for my pet business. Highly recommend this company.
Start Your Private Label Business
For a quick quotation as completely as possible and we will send you our suitable competitive offer!